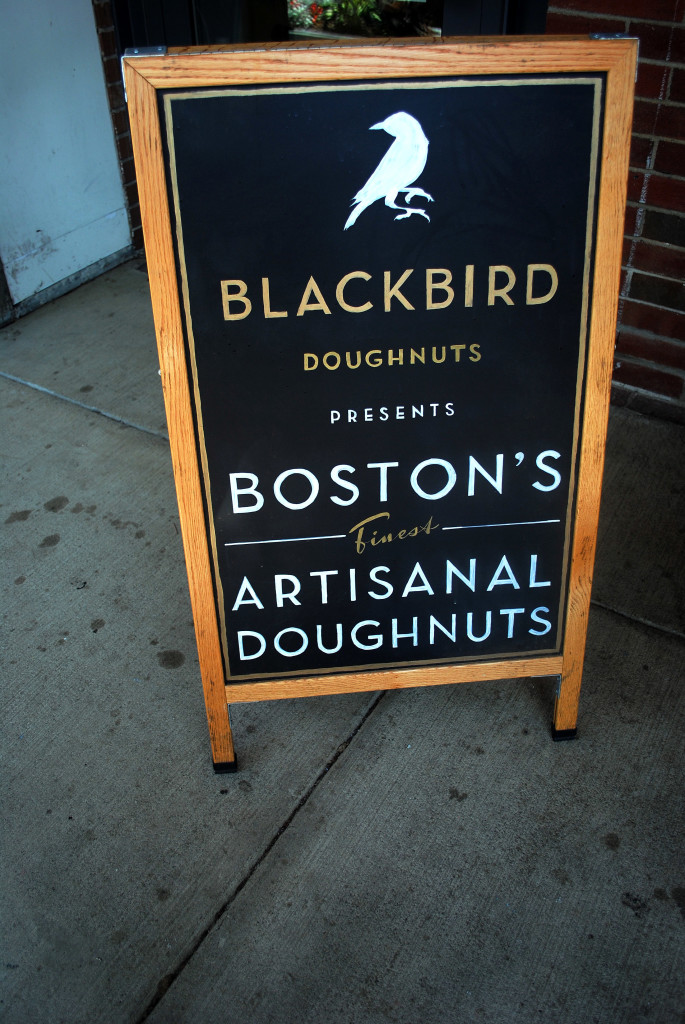 We met each other in the South End while working at Flour Bakery + Cafe, so this neighborhood is like a second home to us. Our budding friendship grew as we braved blizzards together while walking to the train in mid-December, or as we threw together impromptu post-work picnics in Blackstone Square park in mid-July. We love the South End, so of course we get excited when new shops and restaurants pop up in the area (just as we're sad to see the old ones go.)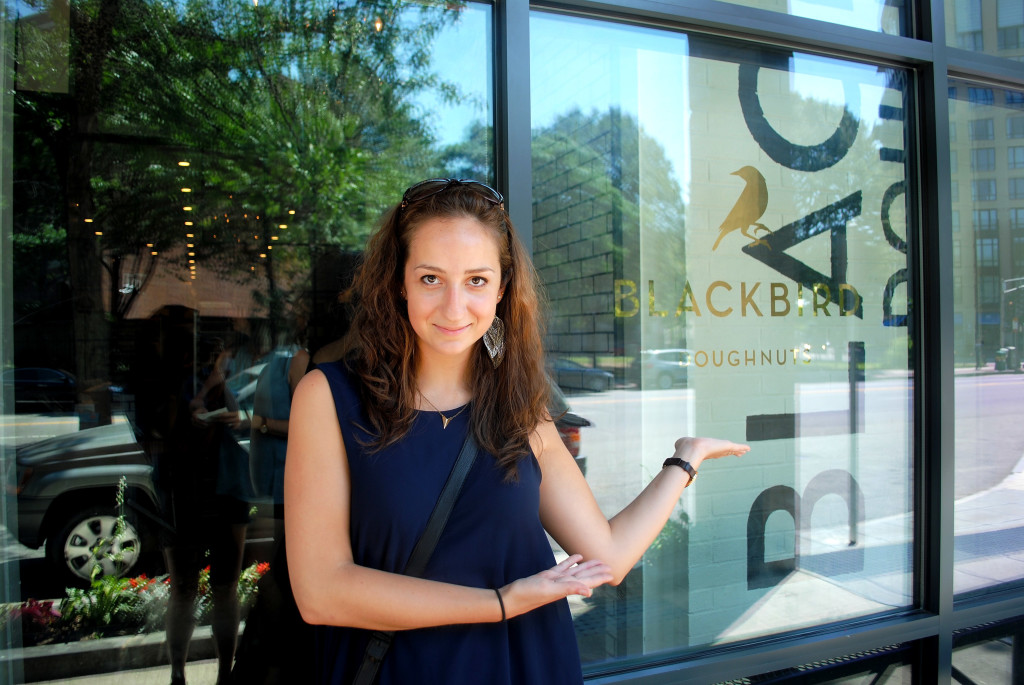 Blackbird Doughnuts opened less than a year ago in Boston's South End as a little sister to the Gallows (which happens to be one of our favorite places in the city to grab a drink, and indulge in a little poutine!). It all started with the Gallows serving a few select flavors of doughnuts for brunch on the weekends, until Blackbird spread its wings into its own location just a few short blocks away. Now, with extended hours and new additions to the menu, we're thrilled to add Blackbird to our list of places we love.
Kitchen nerds rejoice, because one step into their cute little shop and your jaw will drop at the sight of the gorgeous open space, with nothing but glass to separate you from the bakers as they work their magic.
With flavors like "coffee and bacon" and "salted pepper lemon", Blackbird is all about serving a variety of new and original flavored artisanal doughnuts made with quality ingredients.
This granola-topped beauty shown above is called the early bird, a light fluffy doughnut encased in a Greek yogurt glaze. The granola and raisins thrown on top gives this morning treat a textural complexity. May we say this is the healthiest doughnut ever? We kid, but it's so worth it. The early bird is all of your breakfast dreams come true on a doughnut.
On the lower right (above), we want to welcome you to the world of maple peanut butter. For the nut lovers, this is a love letter to you. It is as dreamy as it sounds – peanut butter is the star ingredient here. There is a subtle maple flavor accompanied by the crunch of peanut bits on top. This is one of the richer flavors we tried.
As the warmer months rolled around, Blackbird delightfully surprised us with the announcement of soft serve ice cream on their Instagram page. Of course, it wouldn't be a Blackbird ice cream treat without their doughnuts in the mix. When we visited, they served vanilla ice cream in a cup with their wild berry mini doughnuts, topped off with delicious cinnamon cake crumbs. Now, they've even expanded to doughnut ice cream sandwiches. Yup, we're drooling, too.
Their salted toffee flavor (above, top left) was just recently taken out of rotation, but damn was it good. If it doesn't come back soon we may just have to petition for its return, because these bad boys are on the top of our list. As with all their other doughnuts, the dough is not chewy but soft and moist – without being dense. It's doughnut nirvana.
The triple chocolate cake doughnut was made for the chocoholics in all of us. It's not too heavy, not too sweet, but oh so moist and deeply chocolatey. Again, Blackbird gets the texture of a cake doughnut just right.
The people are super friendly, the place is adorable, and the doughnuts are the best you'll find for miles. So what are you waiting for?
Find out more about Blackbird Doughnuts' flavors and hours here. Their flavors change weekly, so stay alert! Also be sure to check out Banyan Bar + Refuge, the newest addition to the Gallows group, a modern asian gastropub down the street from Blackbird that just opened in July 2015.