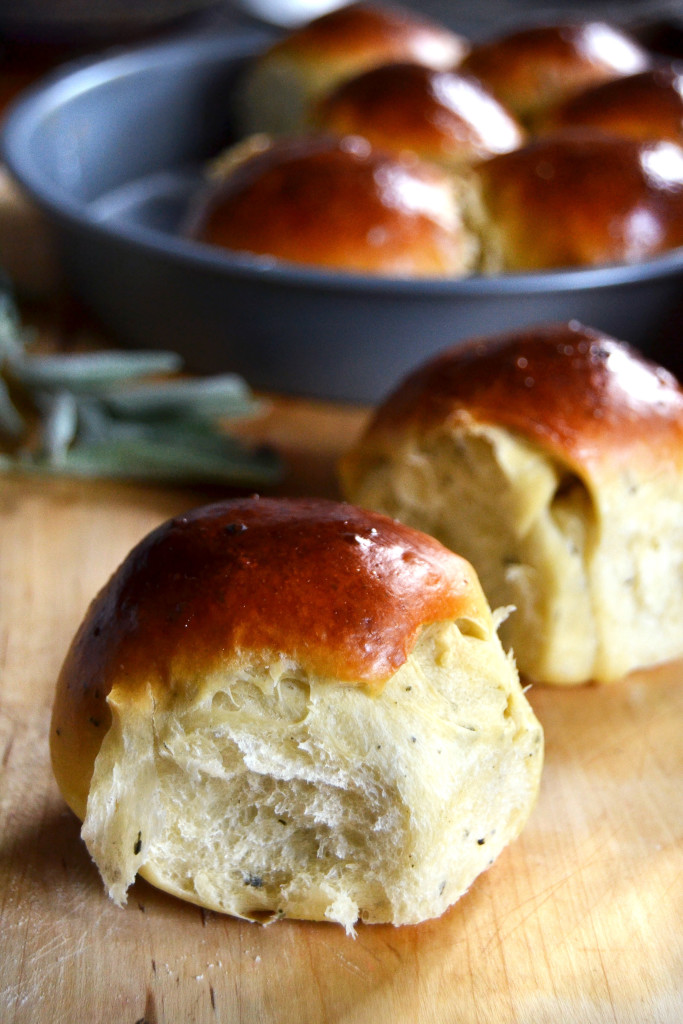 You may not know this about us (or maybe you do, because I won't shut up about it), but we love to see the worlds of sweet and savory collide.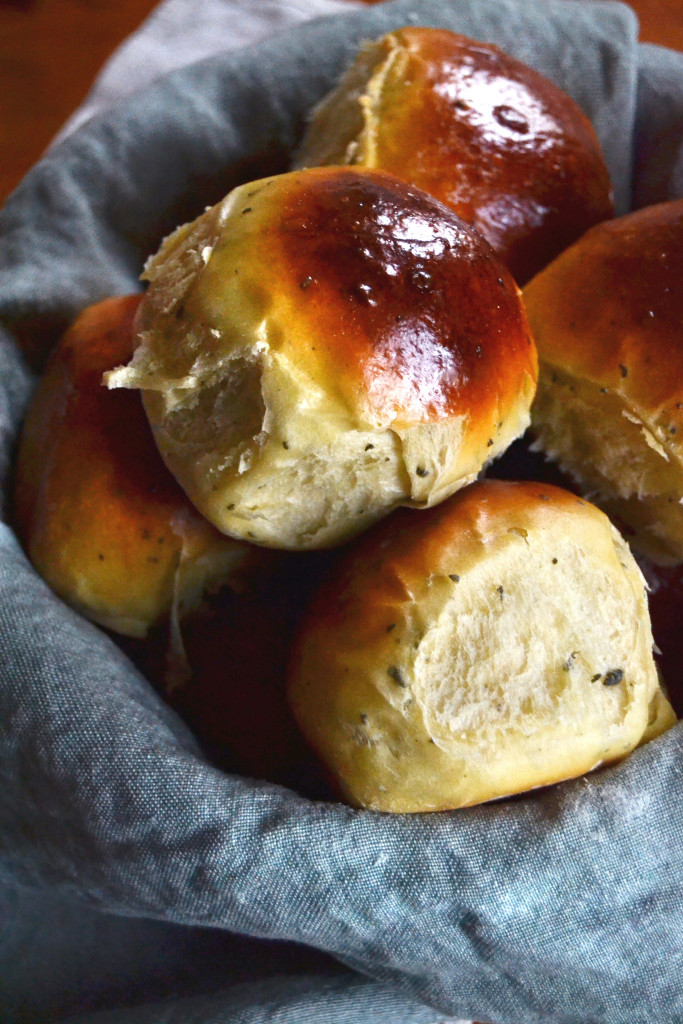 Some people are opposed to this. They don't want salt on their chocolate, and they don't want chocolate on their bacon. I'm guessing that those same people would be opposed to switching up their favorite Thanksgiving staples. But you know what? This recipe isn't for those people.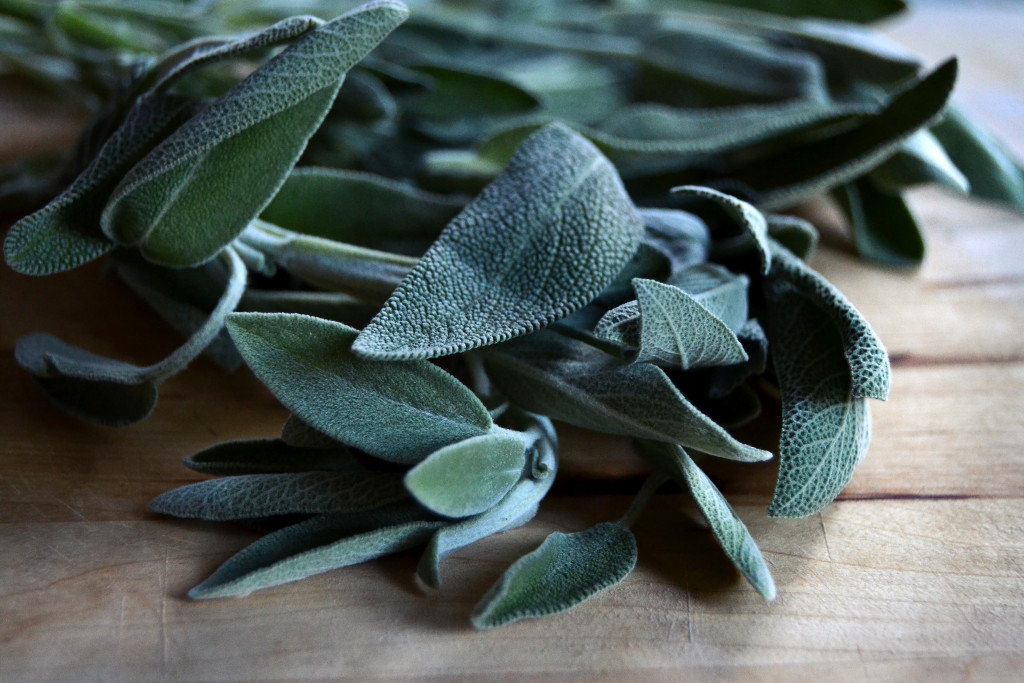 When I got the idea for these rolls, I was imagining a plain, fluffy dinner roll with hints of apple cider and soft, subtle sage. The sweet and savory flavors, my god! In my imagination, it was heaven.
But, like most things in life, it didn't turn out quite how I imagined. And yet, like most things in life, I had unwittingly stumbled upon something I didn't even know I wanted.
So these rolls don't taste like apple cider; there is nothing sweet about them. If you wanted to be nice you could say the cider adds a certain "je ne sais quoi". Whether or not this unnamed quality is really apparent, its acidity is actually great for the yeast and gives the dough a powerful rise. Which means you can use less yeast and still get a wonderfully puffy dough.
The sage is everything that dinner rolls have been missing all these years, gently reminding us that Fall hasn't said goodbye just yet. These rolls are fluffy, but heartily bready. Tearing one open while it's still warm is possibly the most satisfying thing you'll do (and smell) all day. The soft yet chewy crumb is just begging for a generous smearing of softened butter, and would be the ideal canvas for all that gravy that may or may not be gracing your plate in the coming weeks.
Just saying.
Apple Cider & Sage Dinner Rolls
by L.
Makes 8 rolls
1/2 cup apple cider
1/4 cup butter
1 teaspoon yeast
2 tablespoons honey
1 egg plus 1 yolk
2 1/4 cups bread flour (or all purpose flour)
1 1/2 teaspoons salt
2 1/2 tablespoons fresh sage, finely chopped
1 egg white, for egg wash
In a small saucepan, heat the apple cider and butter until the butter has melted. Set aside to cool to room temperature.
Combine the flour and salt. In the bowl of an electric mixer, mix yeast, honey, and cooled cider-butter mixture. Add the flour and salt, sage, and egg and yolk. Save the egg white for the egg wash.
Use the dough hook to knead the dough on low until it all comes together, then increase the speed and knead for 10 minutes. The dough should be smooth, satiny, and slightly sticky. Let it sit for 20 minutes to autolyse (to allow more gluten to form), then knead for another 10 minutes.
Transfer the dough to a lightly greased bowl and cover with plastic wrap. Allow to sit at room temperature for a few hours, until almost doubled in size. Then punch it down and let it rise for a few more hours, then stick it in the fridge to rest overnight.
Take the dough out to let it warm to room temperature, then portion it out into 8 even pieces. Gather the edges of one piece of dough together, making it look like a pseudo dumpling. On a non-floured surface, placing the dough smooth side up, try to get the gathered-dough side to stick to your work surface. Cup your floured hand over the dough (almost as if you're typing on a keyboard), and move it around in a circular motion without putting pressure down on the dough, until the ball of dough is shaped into a smooth round roll.
(Shaping them is hard to explain but simple to do – here's a video to help you out. And if you can't shape them into perfect rolls, don't sweat it. They'll still be delicious.)
Place the shaped rolls in a floured pan, and let them rise for an hour. Brush with the leftover egg white, let them rise for another hour, brush them with more egg white, and then let them rise again while you preheat your oven to 375F. Bake them for 25-35 minutes, until browned and beautiful. If you have a thermometer, the bread should be at least 190F. Let them cool for a few minutes, and then serve them warm with a generous pat of butter.
Thanksgiving, you've been served.