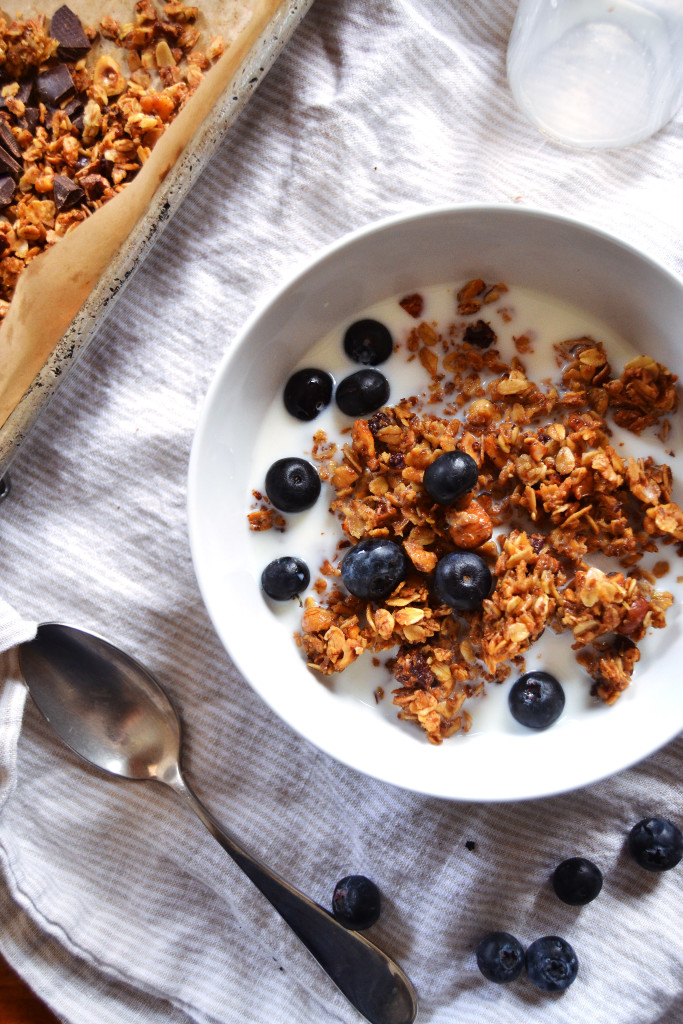 This week, I will be officially graduating from college. After six long years. I have to keep reminding myself that this is real life.
School has taken me more time to finish than it does most people, partly because I took a break to work at Flour Bakery, and partly because I'm really (really) not perfect. But graduation is finally here, and I am now facing a completely unplanned future; feeling simultaneously terrified and thrilled. Real world, here I come.
But before I can get to my future, I just know I'm going to trip over myself as I cross the stage. For some reason I've decided to wear wedge heels, when I could probably count on two hands the number of times I've actually worn high heels out and about. Even without heels, my coordination is no better than a donkey walking a tight rope, and it doesn't help that I'll have all of Harvard's eyes on me. I'm glad my parents will be there to photograph the exact moment that I stumble on my gown, so I can share it with all of you and prove to you that I am not exaggerating – I really am that clumsy.
The past few days, I have been a non-stop snacking machine. I can't help but snack when I'm nervous, let alone when I have to mentally prepare for one of the most significant moments of my life. I'm literally snacking as I write this. But since I have been trying to eat natural foods lately, I decided to make my own healthy snack. Hence, granola.
I never really saw the appeal of granola until I started working at Flour and tasted how good granola could be. I'm not a fan of dried fruit, in any way shape or form, so I have never bought any prepackaged granola at the store. Do cranberries really have to be thrown in there? Not in my house.
So I made my own, with no dried fruit but plenty of my favorite ingredients.
With hazelnuts, pecans and walnuts, this granola is the nuttiest of granolas. I thought about adding some almonds to the mix, but almonds get enough time in the spotlight with all of its milks and butters and flours. And since I was planning to pour almond milk all over it all anyway, adding almonds seemed kind of incestuous. But maybe that's just me.
Adding flaxseed meal adds loads of fiber and omega-3s, and it also helps the granola bind to itself. The egg white, which may seem an unusual addition, actually helps clump the granola together to get those beloved granola clusters. Deb over at Smitten Kitchen used egg white in her recipe, and because I didn't want to use too much fat, I thought it was the perfect hack to get a healthy granola that still had those glorious, glorious clumps.
If you thought granola in general was healthy, then this is like the healthiest of the healthy, with olive oil instead of butter, and honey replacing the need for any other sugars. Seriously, you can snack on this morning, noon and night and actually feel good (I would know). No sugar crashes, no heaviness in your gut, just addictive nuggets of granola traveling from your hand to your mouth with the ease of air entering your lungs. Trust me, once you start, you won't be able to stop.
Nutty Olive Oil Granola
By L., adapted from Smitten Kitchen and How Sweet It Is
2 1/4 cups old fashioned rolled oats (I use Bob's Red Mill's)
1/2 cup hazelnuts
1/2 cup pecans
1/2 cup walnuts
1/4 cup ground flaxseed
1/4 teaspoon cinnamon
1/4 teaspoon salt
1/2 cup olive oil
1/2 cup honey
1 egg white
2 tablespoons water
Preheat the oven to 300F and line a 9×13" baking sheet with parchment paper.
Lightly toast the hazelnuts in a small pan on the stove (they will toast more in the oven), then rub them with a towel to get most of their skins off. Roughly chop the hazelnuts, pecans, and walnuts, or use a food processor to roughly break them down.
In a large bowl, combine oats, nuts, flaxseed, cinnamon, and salt. In a large cup, combine the oil, honey, egg white, and water and whisk together with a fork. Pour this over the dry ingredients and gently stir it to coat everything evenly. If you like granola clusters, don't over-mix here.
Dump the mixture onto the prepared sheet pan, and press it down into an even layer. Firmly pressing it down encourages clusters to form. Bake for 15 minutes, then take a large spatula and flip over the granola. Continue to bake for another 20-30 minutes. The granola will be slightly browned, but should not look completely done. It will continue baking on the sheet and become crunchy as it cools (if you were to take it out when it looked completely baked, it would be rock hard when it cools).
Serve plain as a snack, or with almond milk and fruit for a guilt-free start to your day. Store the granola in an airtight container at room temperature.
Happy snacking!