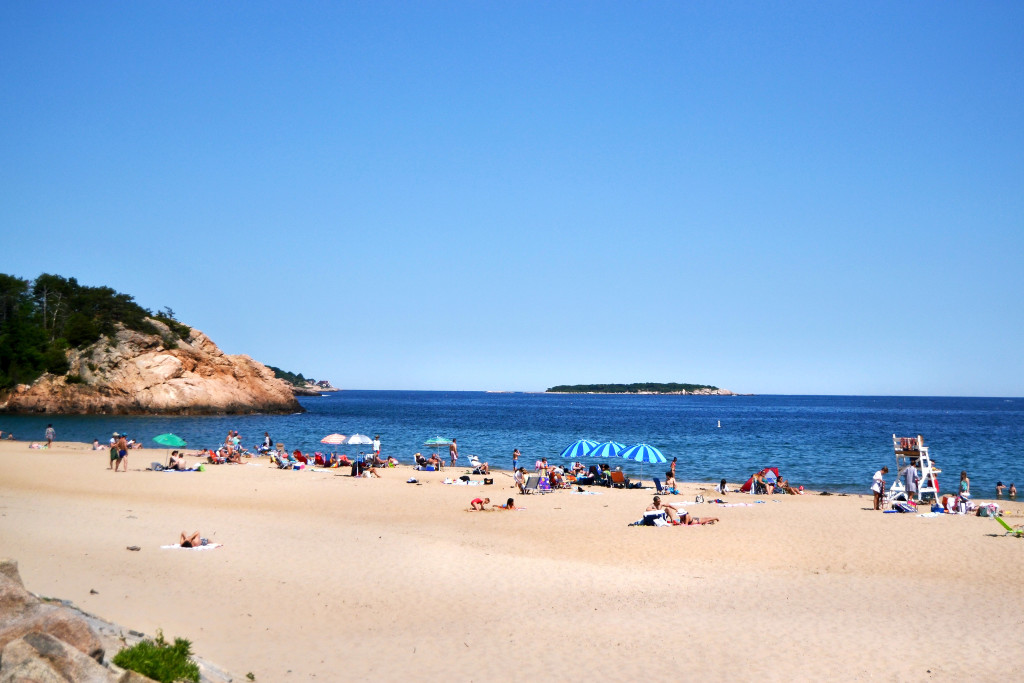 When beach season hits Boston, we like to hop on the commuter rail out of North Station and head out to Manchester-By-The-Sea. This is our quick and perfect getaway from the city for the day – the area is famous for its Singing Beach, lobster rolls, and ice cream. There is literally not one bad thing to say about this local oasis.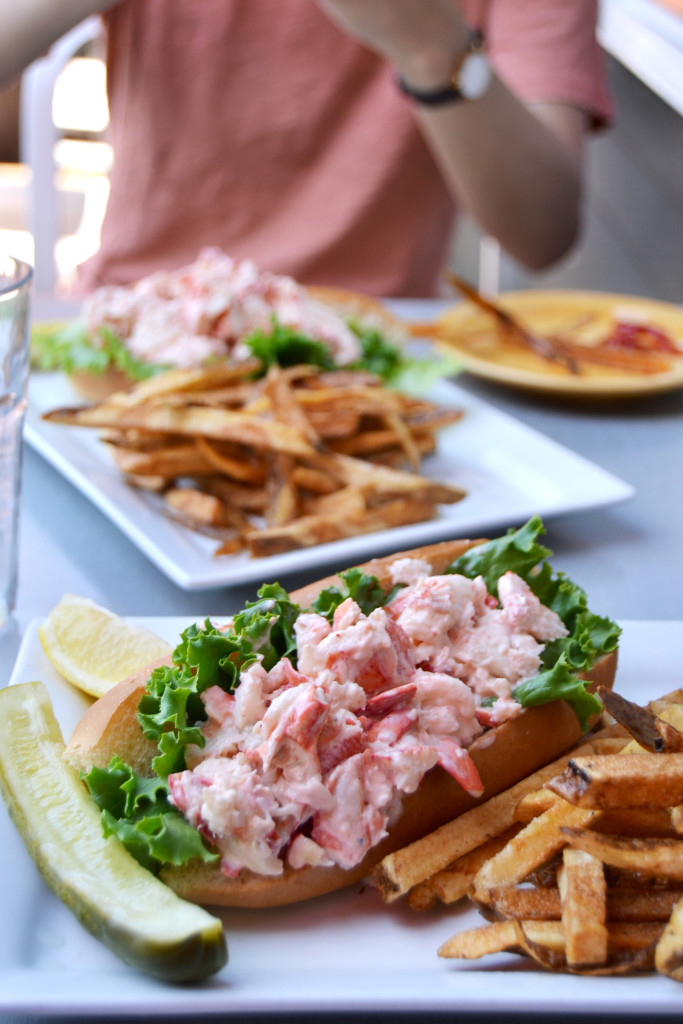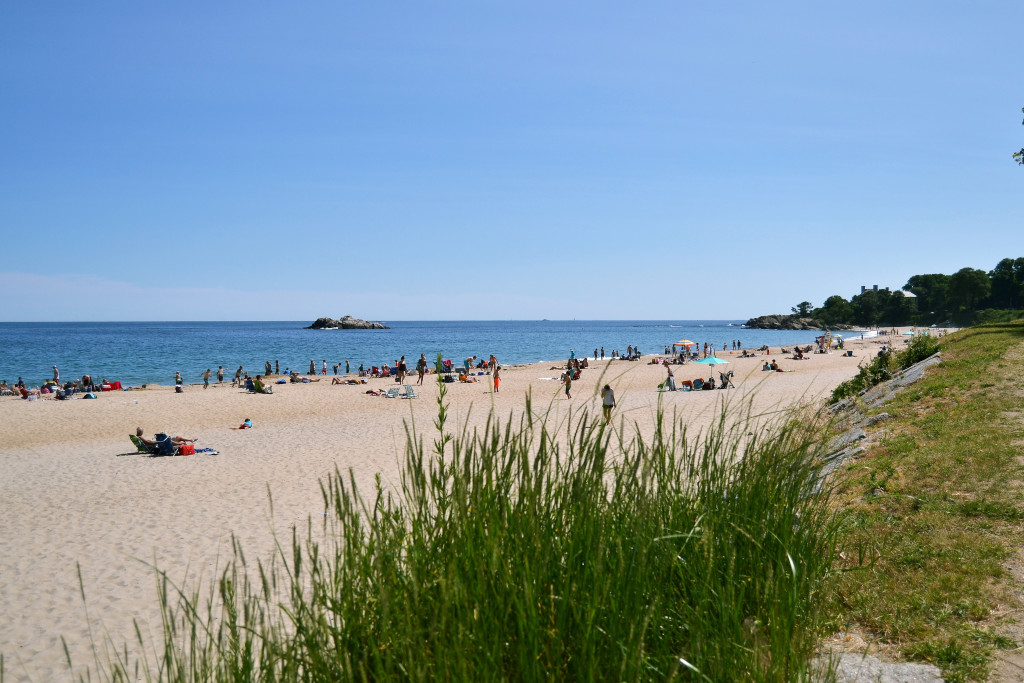 The beach is called Singing Beach because the sand squeaks when you walk on it. Well, it's barely audible when crowded, but it's still charming all the same. Singing Beach is a popular destination and we've been coming here for the past two summers. The sand is fine and beautiful and the view is spectacular. We typically like to bring treats and splay them out on the beach blanket while we get some vitamin D. Really, no complaints.
Manchester-By-The-Sea is a quiet and cute little town with a few spots that will take your beach day from good to great. This time, we decided to try 7 Central – a restaurant that is more than meets the eye upon first impressions. It looks like a little seafood shack from the outside, but when you step in, you enter an incredibly elegant restaurant that hides a patio in the back.
Since it is summer and we are in New England, we both had to get the lobster roll to quench our summer bucket list. As we sat on the patio and enjoyed our lobster rolls, we marveled at the magic that is summer.
After our patio-side feast, we knew we needed some ice cream to wash everything down. There's a little house-like ice cream shop on the road a little ways down from Singing Beach. Captain Dusty's Ice Cream has a range of flavors, and it's no wonder why locals and city beach-goers alike choose Dusty's as their regular post-sunning snack spot.
We got the Swiss chocolate almond in a waffle cone, because waffle cones. It started melting on us immediately in the summer air, but we did our best to lick up all the mess.
(Then Wei made a joke and cracked herself up. Fitting, really, because the perfect summer beach day should be the kind of day where snorting ice cream out through your nose is the sign of a good time.)
After all these shenanigans, we were rightfully full and completely sun-tired. Spending hours lying on a beach is such hard work.
A quick train ride back to Boston meant that we had to prepare to go back to real life; the hazy veil of relaxation abruptly lifting as we stepped off the train and into Boston's bustling North Station. And with that, one more summer's day had come and gone, with nothing but its memory to hold us over until our next day out to the beach.