We've written about plenty of our favorite Boston restaurants in the past two years, but we're not so biased as to think that Boston is the only place around with a food scene worth celebrating. Today, we're sharing some of our go-to spots in New York City.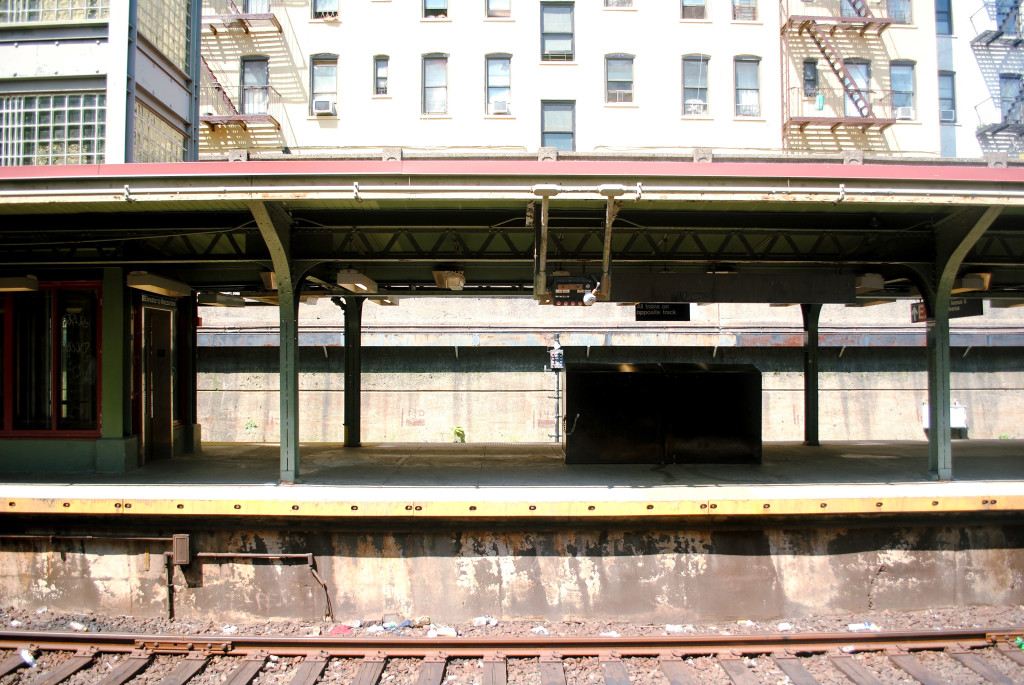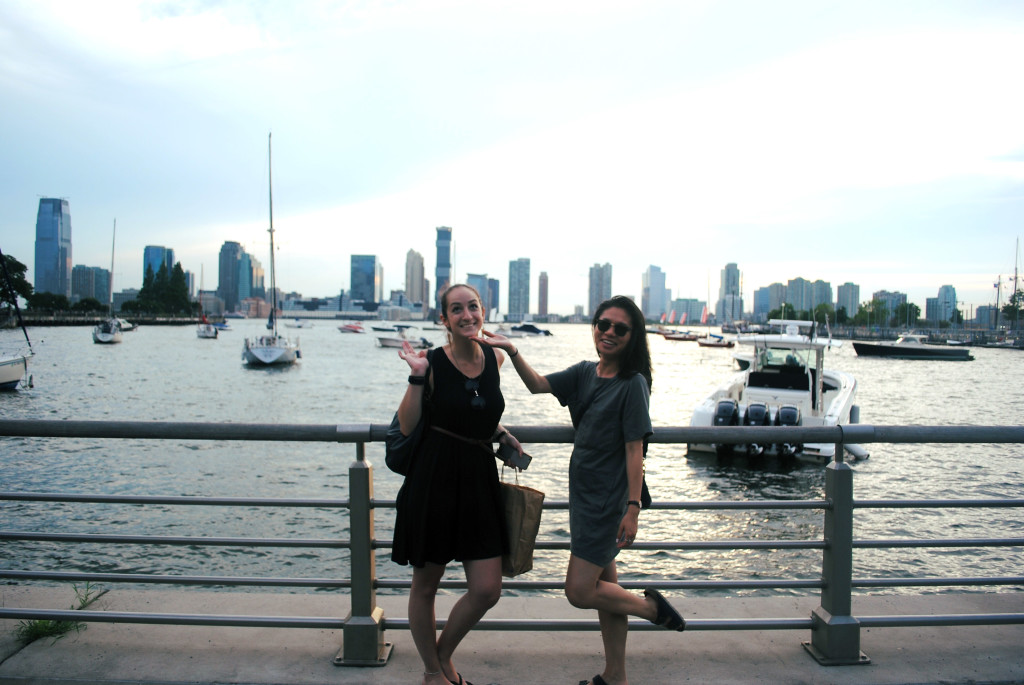 Our weekend in New York City in late July kept us constantly full and extremely sweaty. Our visit happened to coincide with the worst heat wave of the year, but this didn't stop us from walking for hours in search of all our old favorites and plenty of new ones.
We started with a late dinner at Bunsmith, an Asian fusion spot with Korean specialties in Brooklyn's Crown Heights. It was dimly lit and pictures were hard to grab, but trust us – everything from the buns to the rice bowls is a masterful combination of fresh and playful flavors with traditional Asian fare. The excellent vegetarian rice bowls leave you feeling healthy and satisfied, while the edamame covered in bacon fat is the ultimate late night snack.
For breakfast the next morning, we hit up Sun in Bloom, a small health-conscious spot in Brooklyn's Park Slope. They serve gluten-free, vegan, raw, and kosher food, with a range of delicious smoothies and fresh juices. The avocado toast was very light and it comes with a gluten-free option. Their gluten free bread is actually good, and the vegan butter it comes with surprisingly tastes buttery. But the smoothies are the real stars – filling, deliciously fresh, and made with ingredients you can feel good about drinking first thing in the morning. The granola smoothie tasted like honey bunches of oats. Nuff said.
Our next stop was the Doughnut Plant in Prospect Heights. The Brooklyn Blackout doughnut, which the server said was a favorite, exceeded expectations. It's a cake doughnut, slightly chewy, but also very moist and intensely chocolatey without being too sweet. If you're looking for subtlety, you won't find it in this bad boy. It is leagues ahead of its competition – it's even filled with smooth dark chocolate, bringing you closer to chocolate nirvana with every bite.
The ever so elegant matcha doughnut was beautifully green throughout. It's full to the brim with the earthy green tea flavor. It's light, a little sweet, and reminds us of a matcha latte but in doughnut form. Our friend and host, Nicole, got the tres leches doughnut, a classic that never fails.
Now that we were quite full, we thought it would be an excellent idea to go to Levain Bakery and eat uber-thick cookies the size of our faces. We took a half hour subway ride to get to its Upper West Side location, and after a quick walk to check out The Dakota, we lined up outside Levain behind at least fifteen other people who wanted to brave the heat for a little taste of heaven.

The line moved quickly and soon enough we were walking towards Central Park with bags full of warm cookies. Their classic walnut chocolate chip cookie is exactly as amazing as it looks – rich, fudgy, gooey, slightly under baked, and studded with semi-sweet chocolate chunks. Their double chocolate cookie is essentially a brownie in cookie form, and we mean that in the best possible way. All of their cookies are massive, which is really what they're known for (and at four bucks a piece, they better be.)

We walked through Strawberry Fields, then headed to TriBeCa for some drinks and lunch bites at Smith and Mills. Its interior is marked by old dark wood, old-school lamps, a well-stocked bar, limited seating comprised solely of booths, and big wooden doors that are pulled open to let people in and make a little room for outdoor seating. It's dark, it's hip, and the bathroom makes you feel as though you're in a bird cage. Definitely worth checking out.
We went with the market salad bowl with chicken and smoked whitefish toast. The market bowl was the perfect portion for lunch; it's well balanced with a generous dose of grains, veggies, and nuts. The chicken on top was delicious and moist; it was a welcome addition to the bowl. The whitefish toast was similarly light and a great choice for the sweltering heat.
We needed some good ole' caffeine after our lunch and cookies, so we skipped over to Kaffe 1668 for a quick latte. Their sheep shelf will be sure to bring a smile to your face. Their coffee will make your brain and taste buds smile, too.
What's the best way to escape the heat? Mini golfing by the pier. We walked over to Pier 25 after our coffee for some competitive golfing. This mini golf course felt like a hidden gem in the city – it's by the pier on the West Side and provided relaxing breezes while we putted.
After a long day of walking, it was getting late and our minds turned to food once again. We wandered the East Village and checked in with a couple different restaurants searching for an open table, but seeing as it was a Saturday night in New York, we didn't have very high hopes.
Finally we stumbled on Amelie Wine Bar. When we asked how long the wait was, the host responded genially in a thick French accent, "To do what, eat? To drink? To dance? Come in, come in!". He led us to a table right away, and we were pleasantly surprised by the level of service and attention we received from every one of the servers, all of whom spoke fluent French. Make no mistake, this is not French-American cuisine. This is the real deal.
The space is dramatically decorated with retro wine bottles on the walls lit in red and white, and shelves upon shelves of wine bottles from all around the world. The menu is authentically French as well, littered with French cheeses, foie gras, and delicious homemade bread.
It didn't take long to decide on the duck confit after a glass of red wine. The duck was incredible and so amazingly juicy; it came with beautifully cooked potatoes and we definitely cleaned our plates. We used our bread to soak up whatever juices were left on our plates. Everything but the bones went to our stomachs.
Their Gratin de ravioli du Royans dish is last-meal worthy, and that's no exaggeration. Small pockets of thin dough filled with French cheeses are served au gratin and topped with mushrooms, truffle oil, and shaved black truffle. Each buttery bite grabs your attention and yanks it back to the present moment, because there's no telling when you'll eat something this good again. The serving size appeared small, but was actually more than enough. The low lighting made it difficult to grab a picture here too, so you'll just have to take our word for it.
Sunshine and Co. is Nicole's favorite brunch spot to take her house guests. We don't blame her – it was perfect. Sunshine and Co. is a cozy little place near Prospect Park that serves dinner and brunch. They have seductive looking Bloody Mary's and their Brussels sprouts hash with bacon is to die for. This time, we tried the apricot sausage with fried eggs, toast, and potatoes. The apricot in the sausage made it a summery brunch indeed.
The French toast was the perfect balance of tart berries, gentle hints of orange zest, and real maple syrup, all with a generous serving of whipped cream.
Milk Bar is one of those places that seems inevitable when passing through NYC. Whether it's for their cookies, famous crack pie, or their ice cream, it's worth the detour. This time, we jumped for their cereal ice cream topped with "crunch." The consistency is not exactly creamy; it's almost sorbet-like. And under the scorching July sun, it stood no chance against melting. But fear not, shoot the melted ice cream back with the crunch and you'll really think you're having your morning cereal.
Our final stop before heading to Port Authority to catch a ride back to Boston was Big Gay Ice Cream. How could we not?
We got a Rocky Roadhouse cone – this one made with chocolate ice cream, roasted almonds, marshmallows, chocolate chips, and dipped in chocolate. It was melty, messy, and everything you could ever want from an ice cream cone.
A big, lovely shoutout to Nicole and Sam, for showing us around Brooklyn and for keeping us cool in your apartment while we slept. We hope you liked the cookies and granola.
And with that, we bid New York City adieu. Until next time, you sexy city.