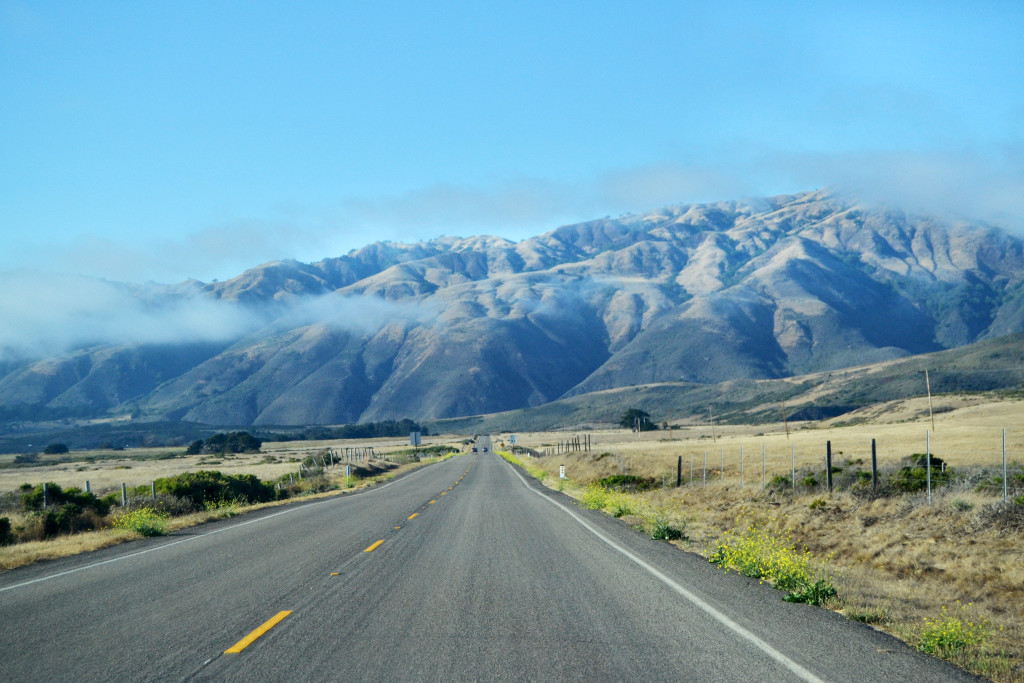 Hey friends!
Leili here. I just got back from a mini family vacation to California, traveling from Los Angeles to San Francisco and eating everything in between. And now I get to share all that good stuff with all of you wonderful people.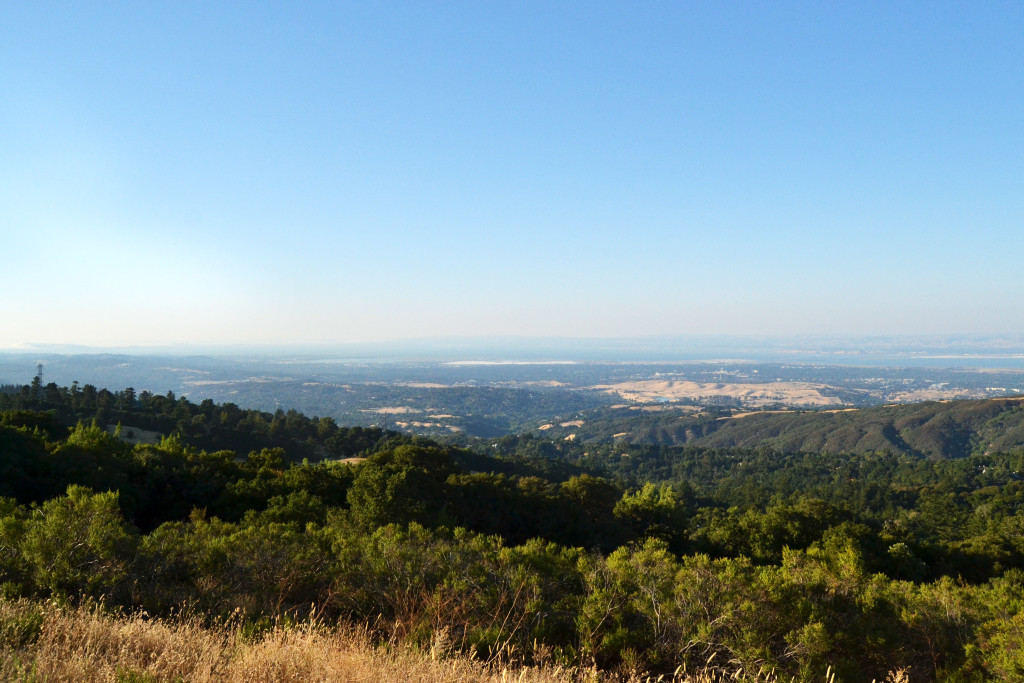 Not to rub it in, but it was pretty great. I had never been to California before, and I can now safely say that I'm a fan. Aside from the gorgeous weather and the "ooh"-and-"aah"-worthy scenic highways, the Golden State has a very calming air to it. Which explains why its culture appears to be one of perpetual leisure, I suppose.
My first stop was Los Angeles, which has highways the width of small towns. The smog was palpable, but as we got further towards the coast the fresh ocean breeze took its place. After a quick drive through Beverly Hills to see some obscenely glam mansions, it was off to Venice Beach for some tacos.
La Isla Bonita was a busy taco truck parked a few blocks in from the beach dishing up authentic Mexican tacos, quesadillas, seafood, and cocktails. A few sizzling Al Pastor tacos taken to-go and eaten on the beach was just what the doctor ordered after a long day of traveling. (And if you've been following my vegan journey, I should explain that I was a pretty bad vegan in California. Pork and butter were my weaknesses, and you'll understand why once you see the other places I visited.)
The beach itself is the widest I've ever stepped foot on. From the boardwalk, the water seemed to be a million miles away. Eventually I reached the water and was struck by its light turquoise and blue hues, with a backdrop of rolling hills. Mountains next to a beach? We're not in Massachusetts anymore, Toto.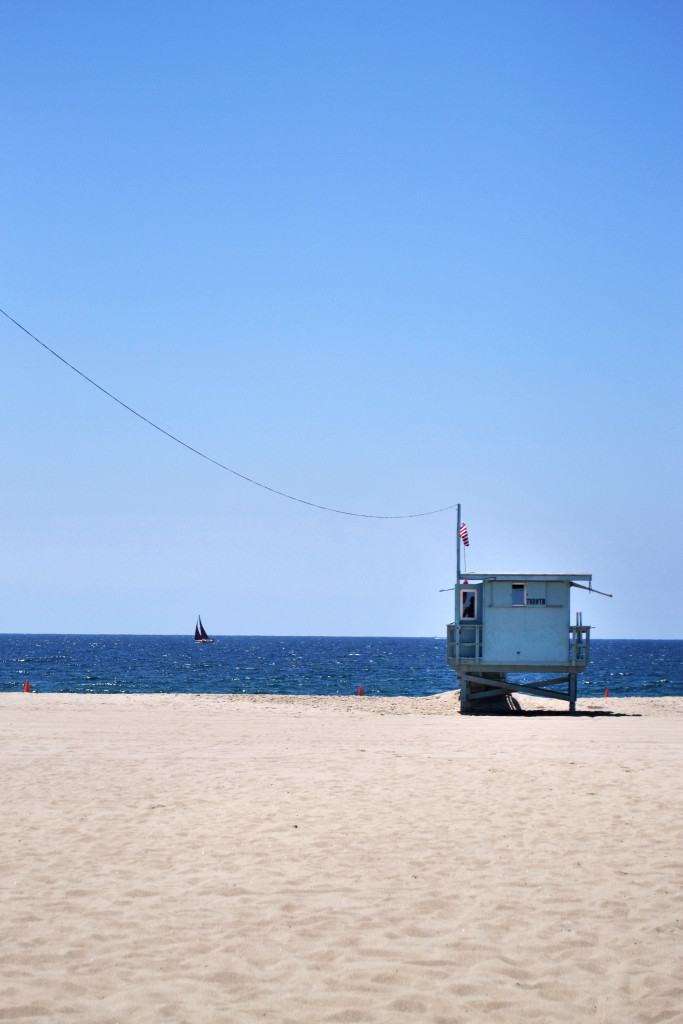 A short overnight stop in sunny Santa Barbara and then I was headed north. Driving through small towns, I stumbled upon the town of Solvang – a tourist attraction in itself, it's disguised as a small town from Denmark, with a number of Danish bakeries dishing out tooth-achingly sweet confections.
Just north of Solvang is Los Alamos. In contrast to its intense desert vibe was a small bakery by the name of Bob's Well Bread. Rated one of the top 15 small-town bakeries in the U.S. by Travel + Leisure, this out-of-the-way bakery/cafe was a lovely reprieve from the hot sun and sandy winds. Lunch was an array of sandwiches on their rustic baguette bread, my favorite being their salame and provolone with a roasted red pepper and walnut pesto. And for dessert, I opted for a chocolate croissant. Obviously.
With a full belly and a nap suddenly seeming of the utmost importance, we continued our long journey up Route 1 to Big Sur National Park. The enormous Soberanes forest fire which had engulfed tens of thousands of acres in the past month (and which continues to spread today) had caused nearly all the hiking trails and parks to close while firefighters did their thing, but one small hiking path that bordered the coast remained open.
Did I mention the beauty of California yet? Everything from the mountains to the sea seemed to emanate a powerful sort of peace. Whether foggy or sunny, this side of the country has a bit of magic to it.
We stopped for dinner at one of the only restaurants that remained open in the area, Nepenthe. I chose this place because of its supposed "great views", and it did not disappoint. This place was 800 feet above sea level, and even through the fog, the view out of the floor-to-ceiling windows was breathtaking. While the food was all well and good, nothing could compare to that view.
After watching the sun set through the mist from our dining table, we spent the night in one of the only two inns that happened to be open nearby: Deetjen's Big Sur Inn. Appearing as though it had been absorbed by the forest around it, its cabins were small and rustic – and the breakfast was pretty damn good too.
Further north, hiking trails had opened up and I was finally able to see some sequoia trees in action. (Or in stasis, rather.) Their towering presence was an unwavering reminder that we humans are all just a small part of the Earth, and that we should treat it as such. I'm a city girl through and through, but I have to admit that these red woods impressed me. As did its gorgeous wildlife, like this blue little dude.
After a short walk, it was time to head north once again. A quick stop in Carmel-by-the-Sea led to some delightful miniature cakes from Lafayette Bakery, an authentically French spot that served up cakes and pastries galore.
And finally, San Francisco was in our sights. San Francisco is the star of the show, from a foodie perspective. So get ready to jump in.
While my list of places to see and eat in San Francisco was about two pages long, I only managed to make it to about four each day that I was there. I know, poor me.
For breakfast on the first morning, it was B.Patisserie in Lower Pacific Heights for some cappuccinos and an assortment of kouign amann. Let me preface this by saying that this place is now at the top of my favorites list, and one of the few places I know I have to return to the next time I'm in SF.
Kouign amann is my kryptonite; I never stood a chance against its sweet and buttery insides. They have a plain, chocolate, and a seasonal flavor which was delightfully fruity. The pain suisse, a croissant-like pastry with pastry cream and chocolate filling, was almost just as delicious, which is saying quite a lot. The space was bustling and had the air of a modern yet comfortable Parisian cafe, but without the downside of severe claustrophobia.
(This little diva in her father's arms knows what's up.)
After some exploration of the neighborhood and a long walk south, it was time to try out the one and only Tartine Bakery, where you can always count on a line out the door.
Ironically, I was unable to order any bread from Tartine because they were in the midst of adding a new location and everything was in transition. But this did not deter me, no. I ordered a croque monsieur and some ham and cheese sandwiches for the fam, and some cake and a small tart for dessert. The savory stuff was on point – the bread used for the sandwiches was pretty amazing, so their reputation still stands in my eyes.
The desserts were too rich to eat right after lunch, so I ended up eating chocolate cake as an early breakfast the next morning – life can be pretty sweet sometimes. The cake was the quintessential dark chocolate cake, and I would order it for every one of my birthdays if I could.
Also snatched a pic of Tartine bakers taking their lunch break on the stoop out back. Contrary to popular belief, there aren't any magical elves in Tartine's kitchen making these heavenly treats. Just regular people with loads of skill, who like to eat lunch.
After meandering through San Fran's epic Chinatown and walking along the wharf as it bustled with tourists, I hit up Humphry Slocombe in the Ferry Building by the more friendly Embarcadero area. This spot was suggested by our Instagram friend @foodminimalist, without whom I would not have been nearly as prepared for all of SF's food offerings.
The ice cream flavors were unique to say the least, with rotating seasonal flavors thrown in the mix. I got a scoop of the Secret Breakfast (cereal and bourbon), Malted Milk Chocolate, and Blue Bottle Vietnamese Coffee (using coffee from the cafe across the way). These were the tamer flavors, the more wild of which included Government Cheese, Hibiscus Beet Sorbet, Salt and Pepper, and Elvis (the fat years). I still regret not getting a fourth scoop to try the Elvis flavor, as it's one of my favorite combos. If you live in Cali, please mail me some.
After walking off the ice cream and then walking some more (and more, and more), it was time for dinner. The weather was not cooperating, so take-out seemed to be the best option. I was craving Asian fare, so I hopped over to The Chairman right before they closed for some warm buns and a rice bowl.
Their pork belly bao buns were some of the best I've ever had, and I don't think it was just because I was starving. I ordered two buns and a rice bowl – also with pork belly – and an egg on top for good measure. Because if I'm going to be a bad vegan, I may as well be a terrible one.
After a restful last night's sleep in San Francisco, it was time for a hearty farewell brunch. While wandering around looking for a brunch spot that didn't have a line circling the block three times, I stumbled upon a bakery aptly named La Boulangerie. Even though I was on my way to brunch, I couldn't resist from scooping up one of their last chocolate hazelnut croissants, as I had never seen that flavor combination in a croissant before. And I must ask you: why? This croissant should be everywhere, people. Unsurprisingly, it was the perfect balance of flavors and the ideal ratio of chocolate to croissant.
They also sold kouign amann and sandwiches, both of which looked picnic-basket-ready. This place wasn't on any of my lists of places to see, but finding a great place like this by accident is one of my favorite things about traveling to a new city.
The Grove, a rustic western-styled restaurant just north of Japantown (and only a few short blocks from La Boulangerie and B.Patisserie), had a short, quickly moving line and in ten minutes our table was ready.
The freshly squeezed orange juice was heavenly, and the eggs benedict with bacon and avocado stayed true to the art of the runny yolk, allowing all its flavors to merge beautifully into a perfect brunch bite. Pair all that with a large, frothy cappuccino, and the meal was officially a great success.
Even though I had just eaten, I knew I had to try out Smitten Ice Cream (another suggestion from @foodminimalist) before heading back to Boston. It was just one block away, with plenty of signs inside explaining their flavors and how their ice cream is made.
It's not regular ice cream, you see. It's frozen with liquid nitrogen. And while I'm usually all about figuring out the science behind this stuff, I was a little too preoccupied with watching them work and eating my TCHO dark chocolate ice cream to think of anything else.
Seriously, this ice cream. I've never had a creamier ice cream in my life, and I've eaten a lot of ice cream in my 20-some years on this planet. I couldn't get enough, but unfortunately, our plane was waiting and there was no time for a second cone.
When all is said and done, I took only a few bites out of San Francisco; I'm still desperately hungry for more. So until next time, I'll be here, planning my future conquests.
P.S. I'm headed to Ireland in two weeks, so make sure to stay tuned next month for my recap of Dublin and all the Irishness that goes with it. Any Dublin recommendations would be greatly appreciated, either in the comments below or by email. Even if it's not food related. You guys are the best.