---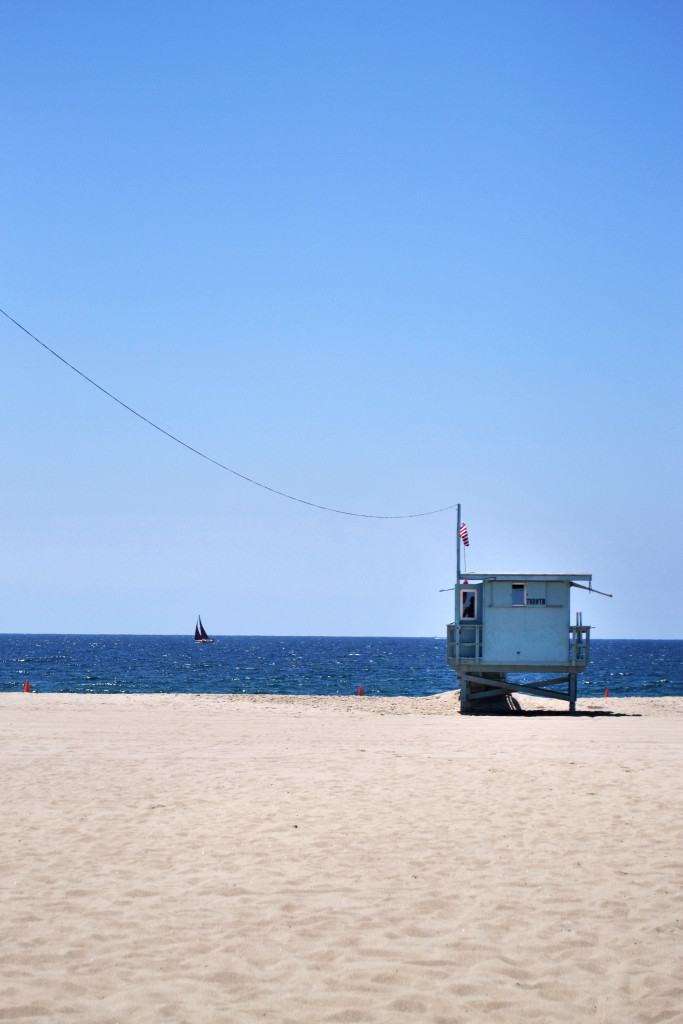 Hey friends!
August has officially ended, and warm summer days are slipping through our fingers. As we gear up for Fall, we thought we'd let you in on the goings on behind Yin and Yolk – what we've been up to, what we're crushing on, and what we're planning next. We're doing these posts each month, so if you haven't yet, be sure to subscribe below so you can stay in the loop!
Now let's get to it.
Leili here!
While Fall doesn't technically begin until September 21st, I will always consider August to be the last of the summer months. As I open my closet now to reach for a sweater I haven't worn since April, I find myself with the familiar feeling of time having passed all too quickly. Time flies when you're having fun, and I had quite an eventful August.
My biggest adventure was heading to California for a road trip in early August and eating everything I could get my hands on in San Francisco (read all about that here). Since I've been back home in Boston, I've spent my weekends as any good New Englander should – at the beach, bringing home the sweet smell of sand and sunscreen on my bronzed skin.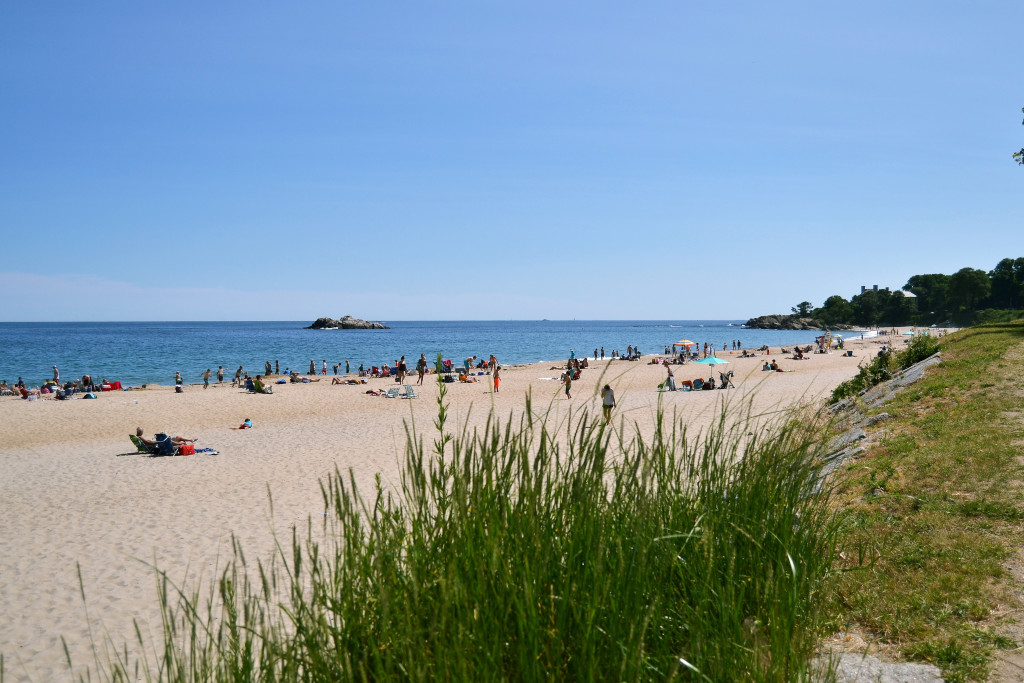 Since my favorite beaches are on the North Shore, a post-beach dinner can only be had at one place: Woodman's of Essex. I've been going to this old-school seafood joint since I was a kid, so I'm programmed to love it. But even if you've never been, this place is worth driving out of your way for – be sure to try the popcorn shrimp and the lobster roll. It's pure New England, baby.
My current favorite restaurant in the Boston area is Little Donkey, a new tapas-style restaurant with an "everything" menu. "Everything" meaning that each dish is from a different part of the world, because the chefs/owners Jamie Bissonnette and Ken Oringer have opened their fair share of restaurants and now they're finally getting the chance to sling out whatever dishes they love – whether it's pasta fra diavolo or a foie gras burger. (Pro-tip: get the lamb bacon. And they have a great raw bar.)
I was lucky enough to grab a couple spots for Little Donkey's brunch preview on the Sunday before they officially started serving breakfast, and they did not disappoint. Starting with the best quiche that has ever graced my lips (gruyere and caramelized onions are magic, people), the meal included a taste of their loaded chilaquiles, rye toast with plum jam and bee pollen, bagels from Better Bagels and house-made cream cheese, and a delicious quatre-quarts cake for brunch dessert.
You'll definitely be hearing more about Little Donkey soon so I'll stop gushing about it, because it deserves an entire post unto itself.
Other than that, I'm currently crushing on:
TV: Netflix's "Stranger Things" (thanks for the suggestion Wei Wei, I was done in two days)
Movies: Mike Birbiglia's "Don't Think Twice"
Books: "After You" (Jojo Moyes' sequel to Me Before you), a very absorbing read and an excellent way to process all the feels from the first one.
Food: Kitchen Millie's two-bite cookies (delivered to your door!), and Whole Heart Provisions in Allston, MA – a vegan's paradise.
Tomorrow I hop on a plane to Dublin, and in two weeks I'll be back to tell you all about it. 'Til then, I'll be missing you.
Wei stepping up to bat.
Let's see… August was my birthday month, so go me! I was excited and nervous for my birthday since I can no longer deny that I'm in my late twenties after this one. "Responsibility" and "budget" are some of my least favorite words now. But I am really the luckiest girl to have my birthday week stretched out by celebrating with different people. I ate so much and got a little tipsy on several occasions. Thanks for the food and booze, friends and family!
Last month, I fully took advantage of the warm weather to visit cafes and sit outside with a book. If you're curious, I'm currently reading Me Before You. It's about this young woman from a small town who becomes a caregiver for a young man after his accident. Maybe you know this already, but they turned it into a movie. Leili and I saw it – bring tissues. Book is wonderful as well.
Back to the cafes, now that my schedule is all over the place, I actually get to grab an empty table and read on some weekdays. It's my "me time" and it's kind of awesome. There are two places that I typically like to visit – Thinking Cup and Pavement Coffeehouse. They arguably make the best coffee in Boston.
Thinking Cup has this delicious hazelnut latte with hazelnut syrup that they make in house and you can actually chew on the bits of hazelnut while drinking the latte. Real hazelnuts. Who doesn't love that? They also make a mean London Fog, which is an Earl Grey latte with vanilla syrup. Swoon. It's the perfect anecdote to a chilly fall afternoon. Don't forget the French macarons if you visit.
Pavement Coffeehouse is a little more hip, but the quality is equally great. They offer a Spanish latte made with condensed milk – it's just sweet enough that no extra sugar is needed. And their green tea latte? Also worth a try. They make amazing sandwiches and bagels, too. And if you want to get some work done, they also offer wifi. If I'm not reading in there, I'm watching Netflix on my tiny phone screen.
As for other food related talks, if you guys missed it, I discovered the magic of stuffing and frying squash blossoms. They are nature's little cheese pockets. I'm quite proud of myself this month – I tried a couple other new things. I tried my hand in baking something new and I'm working on a shakshuka recipe as we speak. I'll be posting that soon, my loves.
For random things that deserve equal attention, Stranger Things has won my heart over with the 80s nostalgia and a kick ass girl named Eleven. If you haven't seen it yet, what the hell is wrong with you? Grab a seat and get ready for the best and most entertaining 8 hours of your life. The hype is real. I've also got a very real crush on Jonathan and Hopper. Don't judge.
Last week, I went alone to see a Korean documentary named "My Love, Don't Cross That River". I mention that I went alone because I didn't want my friends to see me cry my eyes out. If you've seen "Dear Zachary", then you'll understand the impact of this flick. Without giving too much away, it focuses on a elderly Korean couple who have been married 76 years. It is a very real and unfiltered look into love, family, and life after a very long time together. The film will make you smile with warmth but it'll also make you cry. For me, there were several scenes that I had to hold myself back from weeping loudly in a movie theater. Also, my face was swollen afterwards. But it's truly worth seeing, because I can only hope to be loved by someone that much for that length of time.
Have a beautiful September and don't forget about the pumpkins. And now, back to Narcos.