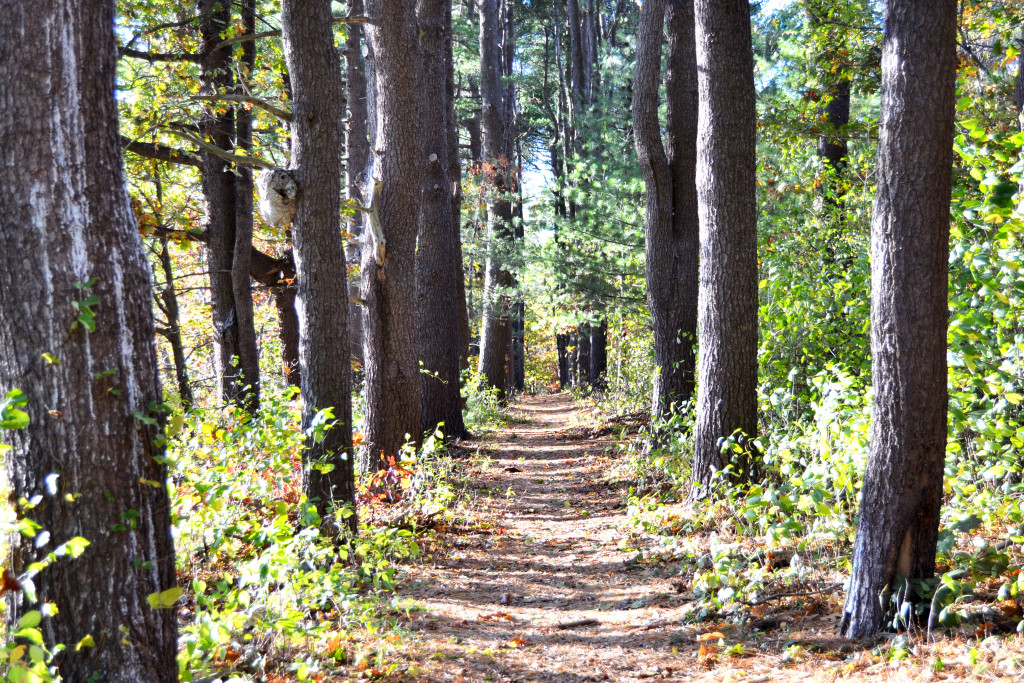 Hi friends! We're back with a recap of what we're up to and what we've been crushing on this month. We do this (almost) every month, so be sure to sign up below to stay in-the-know. We're huge fans of Fall (I keep saying that, I know), and we're always finding new things to love about it. So we're here to share that love with all of you!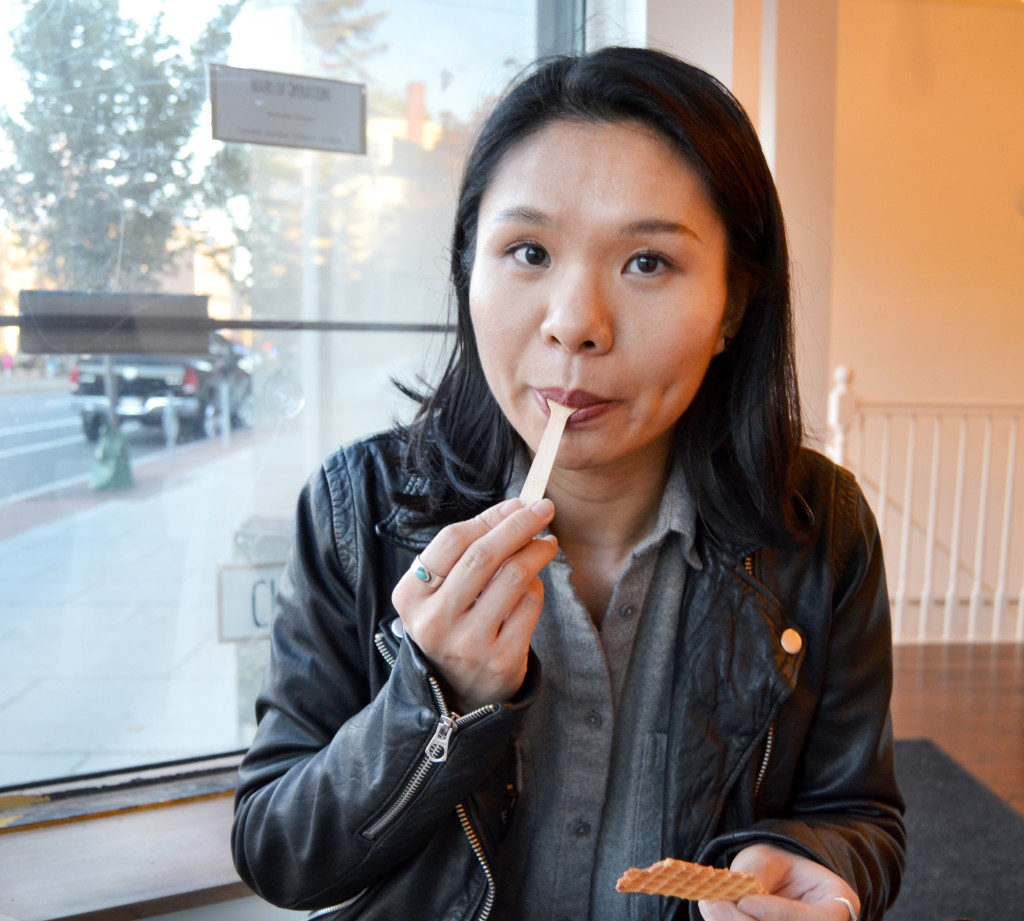 Wei here.
Goodbye October! I don't know where the time went or what I did with it. Without delaying any further, let's catch up on some of my favorites from this month.
Leili and I went to Foundry on Elm recently for her very belated birthday and I was pleasantly surprised. We went on a busy night while the Bruins were playing. Foundry looked more like a sports bar than a restaurant upon first impressions. Once we settled in and ordered our food, we got a good glimpse of the space. It's a rather large restaurant – with Bruins fans hovering around the bar with large TVs and hungry patrons like us seated a little further away.
Between the two of us, we ordered four dishes. I know, we tend to overeat when we're together. In our defense, all the food we ordered were really amazing. We started with the poutine which we must recommend. There's a shortage of good poutine in this city, but Foundry nails it with crispy fries, bacon gravy and garlicky cheese (it may not be traditional, but it's certainly delicious). Then we ordered two pizzas: one with mushrooms and truffle oil and the other with pork belly and Sriracha mayo. And we finished that off with some tomato bisque and their epic grilled cheese sandwich made with bacon-y bread and drizzled in warm honey. It was magical and our stomachs knew that to be true.
Westworld
Alright, who else is watching this show? If you are, email me your theories because I want to know what everyone else is thinking. If you're not familiar with Westworld, it's the new HBO show that's meant to fill the void when Game of Thrones ends. Impossible, but a valiant effort nonetheless.
Although it'll never replace Game of Thrones in my opinion, it's a show worth exploring. It stars Evan Rachel Wood, Anthony Hopkins, and James Marsden to name a few. And if you're a big fan of Christopher Nolan and his movie Memento, then you'll be pleased to know that his brother, Jonathan Nolan, is the creator of this new HBO installment. Jonathan's short story "Memento Mori" is the foundation for Memento that was later adapted by Christopher.
Without giving too much away, Westworld is set in a future when humans can visit this enormous amusement park and interact with lifelike robots. In short, humans can do whatever they want to these robots and some of the robots are slowly realizing the world they live in. Also, Anthony Hopkins is in it. That should be enough to tempt you.
Leili here!
October is always my favorite month of the year, and it has nothing to do with it being my birthday month and everything to do with it being the Fall-iest time of the year. Okay I lied, maybe it has a little to do with my birthday month, if only for all the food I was treated to.
For my birthday, my family took me out to Myers + Chang for spicy Dan Dan Noodles, Mushroom Lo Mein, Indonesian Fried Rice, and Mama Chang's famous dumplings. Everything was amazing, as always. (We'll be doing a post on Myers + Chang one of these days, it truly is one of our favorite spots in Boston.)
My mom surprised me with an enormous chocolate and hazelnut praline cake from Cafe Madeleine in the South End. While I don't want to betray South End's Flour Bakery, I have to say this cake was ah-mazing and possibly my new go-to birthday cake.
My boyfriend took me to dinner the following weekend at Cuchi Cuchi, a funky little spot in Cambridge that has servers decked out in burlesque attire while serving up tapas from all over the world. They have a hunk of deep fried brie stuffed with caramelized onions and garlic on their menu – need I say more?
I'm one lucky gal.
I've also recently fallen in love with Rosebud American Kitchen and Bar in Somerville, MA. Growing up I always thought of it as a crappy old diner, which it was. I didn't know that it was recently re-done until a friend told me to check it out (thanks Kelly!). Because as it turns out, it is now serving delicious brunch and dinner dishes with a nice long menu of cocktails and brunch-y drinks. I ordered the veggie skillet (above) and it did not disappoint – see all those veggies? Yeah, they're cooked in BROWN BUTTER. And you know how I feel about brown butter.
And their doughnuts? Heavenly. If you get the chance to visit, the Caramel Macchiato doughnut is a must-have – although you can't go wrong with a banana Nutella doughnut either. (They change the doughnut offerings often, but they've always been good and there are always plenty of fresh pie options as well.)
And finally, all this talk is pointless if we don't tell you about Honeycomb Creamery, the new ice cream shop that opened on Mass. Ave in Cambridge, just north of Harvard Square. Wei and I ordered a "flight" of ice cream, which consisted of four scoops served with waffle cone chips. We went with the Dark, Dark Chocolate, Apple Cider Doughnut with Caramel Swirl, Honeycomb, and Sweet Corn. With a side of hot fudge, of course. It was all freshly made and each flavor blew us away. (The hot fudge was also incredibly chocolatey and well made, and I'm basically a hot fudge expert, so.)
There are so many restaurants that we want to tackle, but Thanksgiving is less than a month away and this is really the time to be cooking. We've got a lot of things we're working on and we can't wait to share it with you all.
Have a happy Halloween!